The festive and blessed month of Ramadan is here to celebrate goodness and rejoice the fruits through its great splendor. Likewise, Dynamic Experts is also ready to bless its clients with great discounted deals to benefit from. All those who are looking for great dynamic IT solutions with utmost features and striking quality are in for a chance! Dynamic Experts provides quality work as a great advantage for your businesses through services like eBay store Design, responsive eBay store website, responsive shopping store websites etc. Dynamic Experts has been a great name for making diversified websites for big names while the list is growing day to day!
The Dynamic Experts' Ramadan offer includes prices slashed off greatly for you to avail discounts of up to 50 % for your IT solutions. There are three packages namely eBay store Design site, responsive CMS site and responsive shopping store website (E-commerce). Each package offers different services, features and customization options.
The price has been slashed off so much that you can benefit from it during the whole month of Ramadan. Hence if you are exhausted of making your own website or have had enough of paying high prices to developers to meet your needs, this is the best opportunity for you to avail instantly.
We make sure each order is catered personally with clients' meetings and verified checking from phase 1 till the end.
Each progress is made in compliance with the clients' demand and is open for additions as the solution is being developed.
We provide great additional advice for other prototypes, menus or functions that you might need currently or in future.
We save you from redesigning and double cost when your business expands later
Each need is verified and other functions are developed with coordination so that any ambiguities and confusions are worked out effectively to have a clear picture.
Satisfaction is maintained until delivery so clients are always on cloud nine while dealing with us
All of these facilities at such low prices are throw-away costs for such valued services. The myriads of customized features with varying exclusivity include the following:
eBay Store Design Package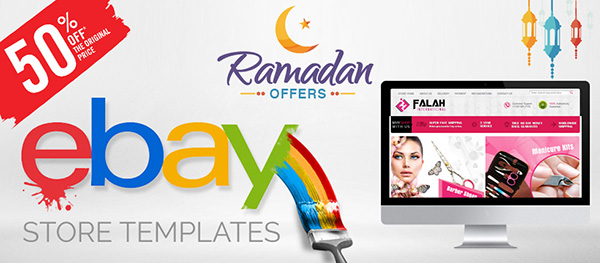 This package has 50% discount from Rs 30,000 to Rs.15,000 and has basic features of 4 custom pages, Flash Banners and custom offer banners, eBay store search and newsletter within 7 working days.
Responsive eBay Store Design Package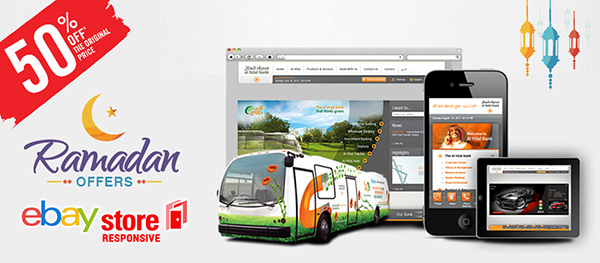 Originally for Rs 50,000, the Rs.25,000 package includes features Works with Both Store and Listing template , Unique Designs specifically for mobile devices, Touch Responsive image gallery, eBay mobile app compatible 12-day delivery.
Premium E-Commerce Website Package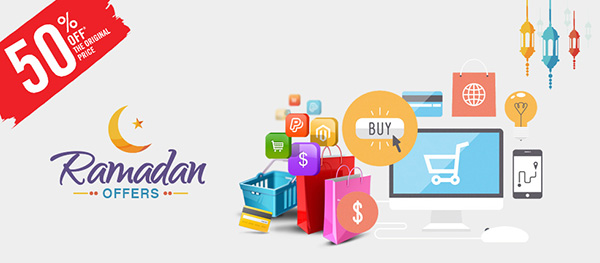 The exclusive package previously priced at Rs.45,000 is now available for just Rs 25,000 with features of professional custom account and order management, unlimited categories and information pages, multi-language, currency and tax rates, product reviews and ratings, automatic image re-sizing, SEO and discount systems just in 20 working days.
Therefore, there's no reason not to place an order and you can place your online orders here now!